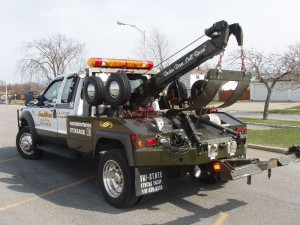 Denver Towing Services offers the very best service in all of Denver Colorado. We make sure that our towing staff and equipment provide you and your vehicle the safest and most affordable solution. Our company provides Denver with 24 hour towing service in all of Denver and surrounding areas. We even will pay you cash money for your Denver junk car,regardless of condition, and we will tow away your junk vehicle for you as well.
Affordable Denver Tow Truck Services
By using our Denver towing service, you can get back on the road faster. For years now, we've been helping people like you stay off the side of the road. We have the right experience to back our work and you can ask anyone in Denver about our amazing reputation. Our friendly associates will help you at anytime of the day or night with your towing needs. If you have any emergency, you can feel good knowing that our friendly staff and our quality equipment will help you. Our years of experience and commitment to quality have earned us countless loyal customers throughout the Denver Colorado area. So, if you are looking for affordable Denver towing with quality service, give us a call.
Low Cost Denver Towing Service
Our experienced drivers are hand selected and are the very best tin the industry. We stand by every Towing Service we provide. Our goal is to provide you with the very best towing service and to make you a repeat customer. Our Denver towing company can meet your needs no matter how big or small the job. We take pride in our top of the line towing equipment, knowledgeable drivers, and a history of server the Denver Colorado area and surrounding suburbs. Give us a call today and let us take care of you and your vehicle needs.