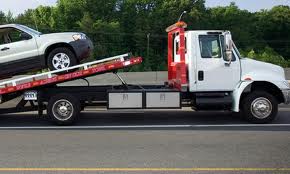 We have been providing the finest in roadside services to the Denver Colorado area many years. We know our way in, out and around the entire metro area. Denver towing services has since grown to become the largest towing and roadside specialist in Colorado. There are a large variety of reasons for this tremendous growth and success.
Our growth and success comes from our our total dedication to offering our clients the highest quality, personalized tow service available anywhere in the Denver area. We go out of our way to make sure our clients are taken care of at any hour.
We Are Denver's Number #1 Towing Company
There is no other towing in company in Denver that has the level experience and customer care towing as Denver Towing Services. Every one of our employees go through extensive training to be sure that the service our customers receive is the very best. When taking a service call, sending out a tow truck, or providing roadside services, Denver Towing Services employees recognize that providing quick, efficient service is extremely important.
Best Priced Denver Tow Company
Our experienced drivers are hand selected and are the very best tin the industry. We stand by every Towing Service we provide. Our goal is to provide you with the very best towing service and to make you a repeat customer. Our Denver towing company can meet your needs no matter how big or small the job. We take pride in our top of the line towing equipment, knowledgeable drivers, and a history of server the Denver Colorado area and surrounding suburbs. Give us a call today and let us take care of you and your vehicle needs.